Dribbles - Five Star Freak Show
$

25.00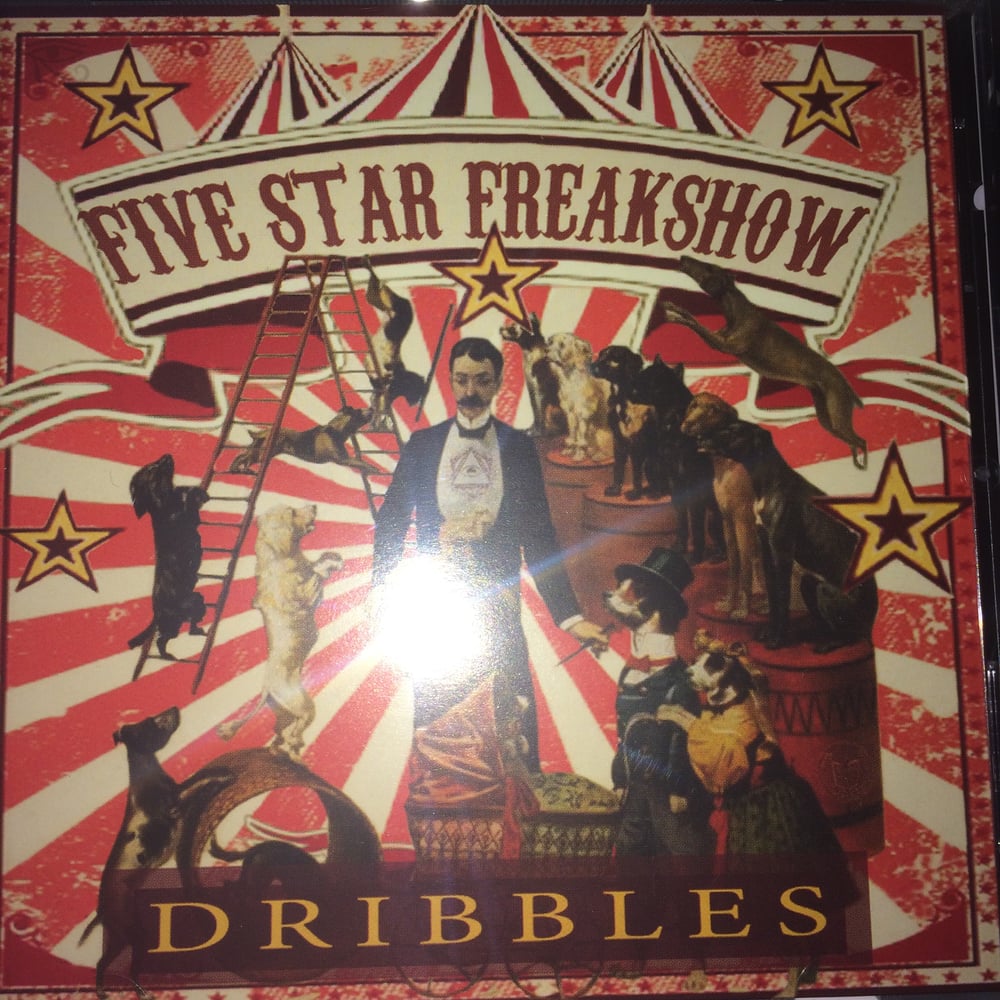 The latest instalment from the bizarre world of Dribbles, this critically acclaimed piece of art seems to have yet connect to the consumers as it was predicted, lacklustre marketing and confusion around the release of a D Sides track list at the same time kind of made Freak Show stumble in the dust, but its rocket esque ride to the top of hip hop heads collections is underway. More an album than a mixtape, I can guarantee you will not walk away disappointed.
Tracklist:
01: Intro
02: Cant Be Trusted
03. Pingas In Me Pocket
04. Anxiety ft Zhane White
05. Stuttering
06. Bad Guy
07. Singing About Drugs
08. Guts Out Her ft Zhane White
09. Ganga
10. I'm Sorry
11. Restoreth My Soul ft Stannard
12. Air Max 90
13. Ratchet
14. Jesus Is A Dealer
15. Lifes So Hard ft Reejay
16. One Way To Say
17. Devils At Dusk ft Mikey Banks & Mandle
18. Save Me
19. Outro
Executively produced by DJ Defenda and with classic beats from Contagious, this is a hard copy release you want to get your hands on before the go the way of the dinosaur.
Share